April Update of Facebook app brings some new changes in there website & app. The biggest change of there App & website is that they now know the activity of user while he/she using Facebook or not.
If some Apps & website is not connected with Facebook but they will share your activities with Facebook while using there service
Read releated Article about Facebook: Profile data on sell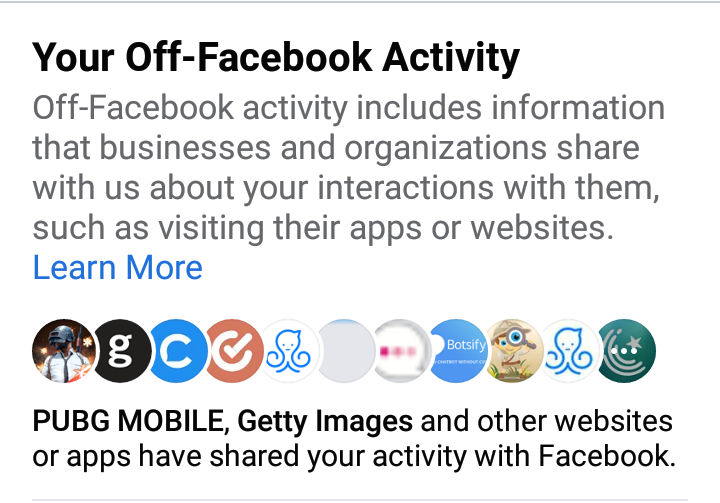 This images include the service which are connected with Facebook and also include the service which are not connected with Facebook.
Facebook collects your Apps activity which you are using in your Mobile and also collect the activity of Websites which you are using in your Mobile Browsers. You can also turn off this activity Account setting